Our main focus is to gather a vibrant community and create a unique Padel experience for members from all ages, levels and backgrounds. Empowering our players technically, socially and mentally.
Feel the Difference with ESS Padel Team!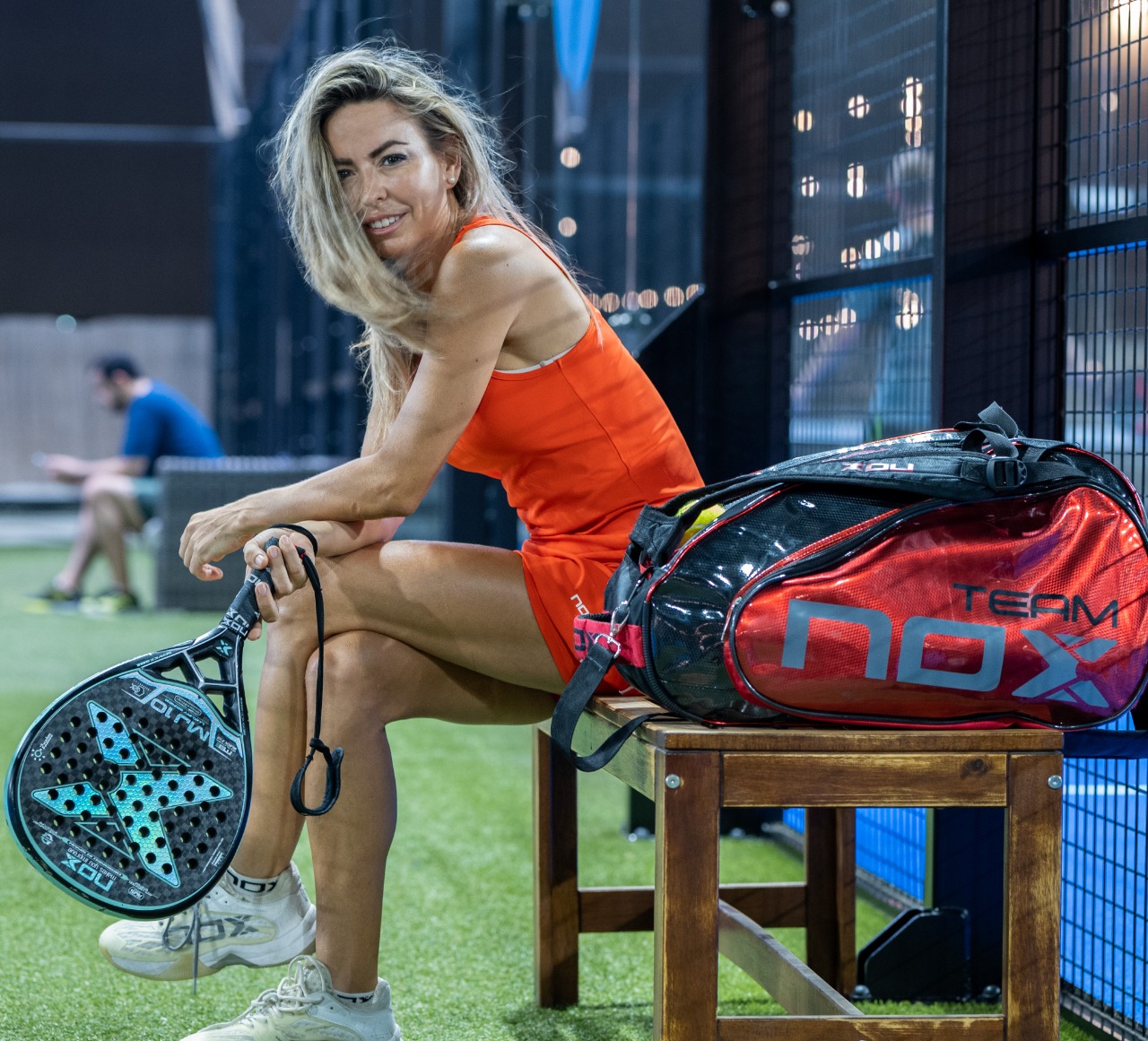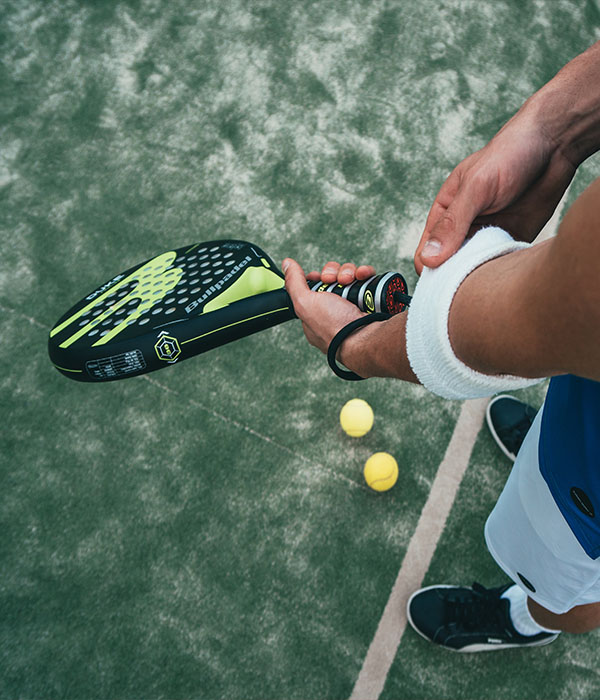 Padel tennis is one of the most addictive games ever created & The Fastest Growing Sport in the World!
Padel tennis is a racket sport that combines tennis, squash and badminton and is played by over 12 million people worldwide in more than 39 countries.
Padel Tennis has become very popular because it is extremely social, easy to learn, the artificial grass is enjoyable and easy on the joints, and it is so much fun to play with the glass!
What do you need to know?
Serving team has 2 attempts per point, same as in Tennis.
Serving player needs to be behind the service line, serve in diagonal and the ball should bounce first on his floor and then hit below the waist.
Ball should end on the opponents box and should not touch the wire mesh side after the first bounce.
Point system it's exactly the same as Tennis: 15; 30; 40; Point or Deuce.
A set is won when a team collects 6 games and there is at least 2 games difference. If the score is 6-5 set is extended for one more game, if the outcome is 6-6 then there is a 7 points tie-break.
Winner is the best of 3 sets.
In case you want to extend your knowledge with the official Padel regulation you can read the full documentation from the International Padel Federation.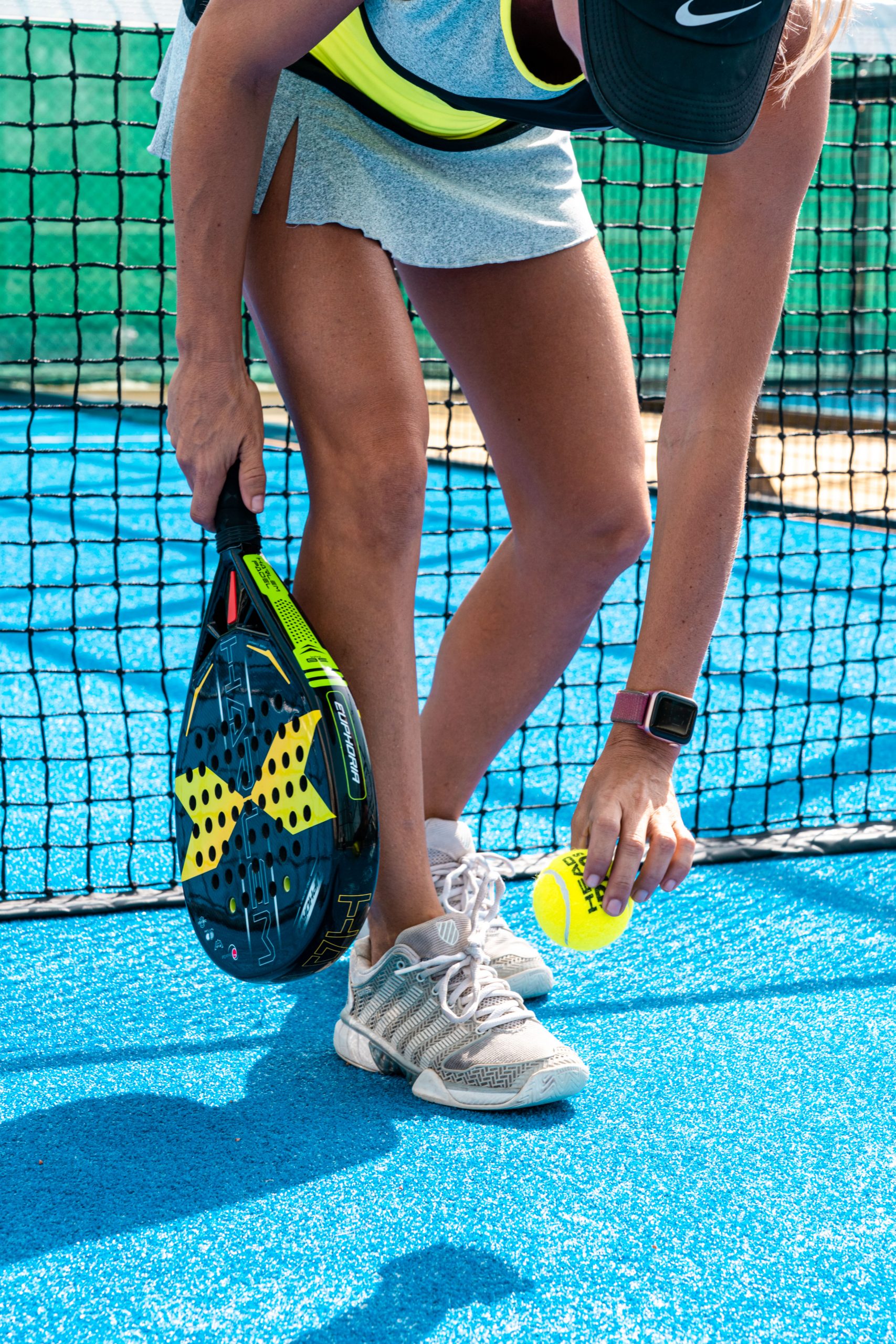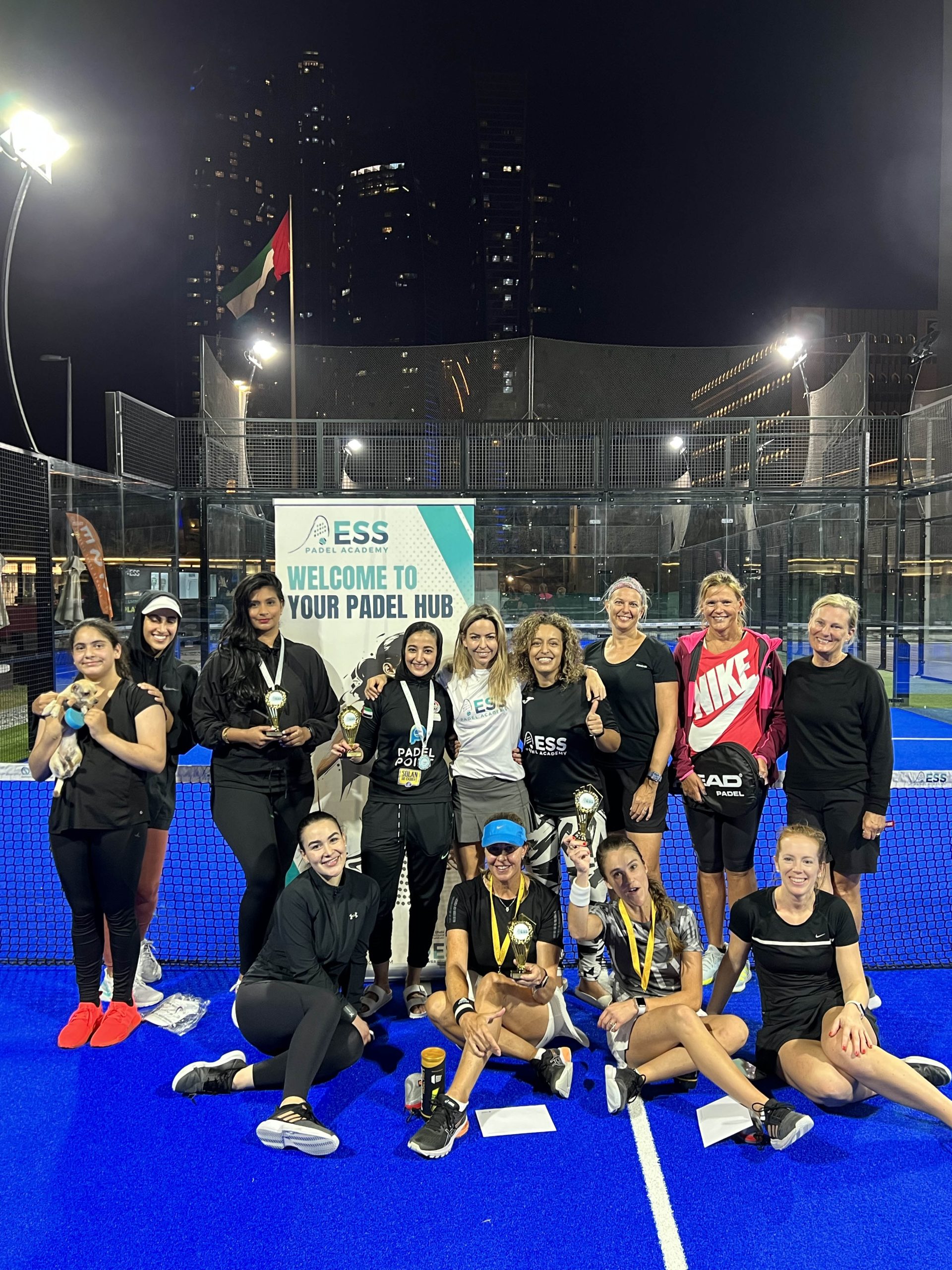 We partnered up with the Best Padel Booking App in Europe to bring the courts to your fingertips. Playtomic App, available to download in the App store and Google Play. https://playtomic.io/
Booking your court has never been that easy!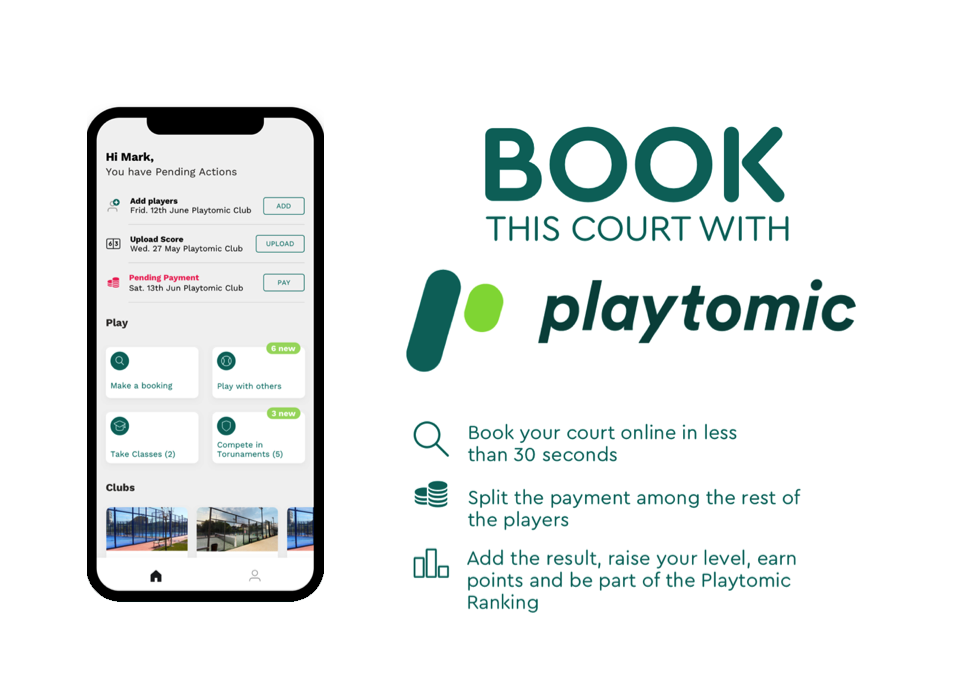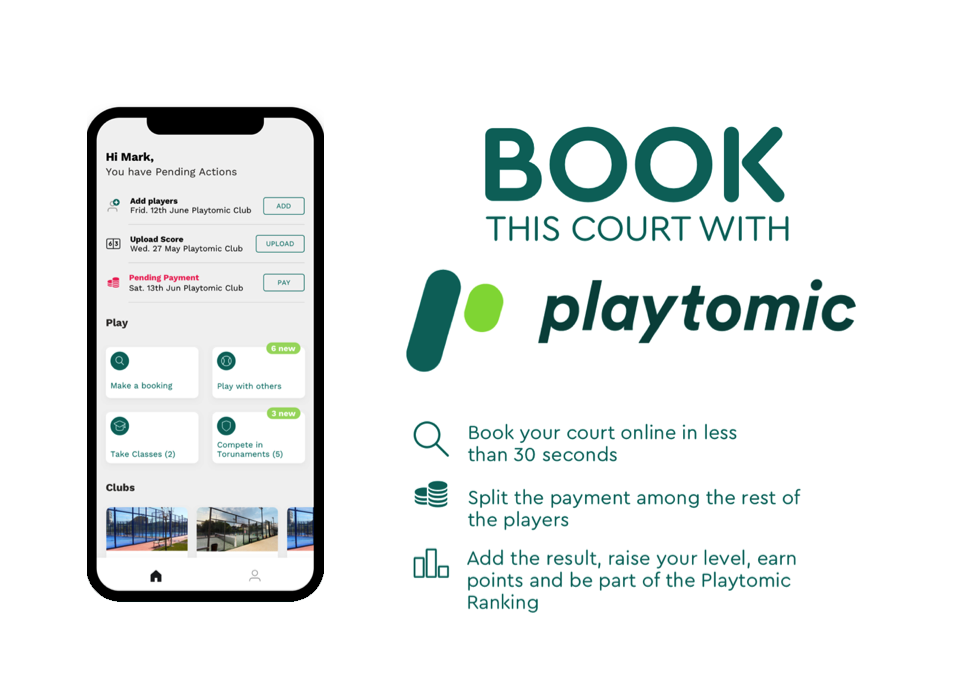 Take your Game to The Next Level
Our methodology is designed to train paddle tennis players of all ages and levels of play to reach their maximum potential and growth.
We cover and personalize all stages from first-timers who just want to learn the basics and therefore enjoy Padel, to Advanced players who wants to compete in the Professional Circuit. We provide mentorship, coaching and support to our members at any stage. We also suggest and advise them further development and we enable their achievement.
L1 – INTRODUCTION TO PADEL
Our program for first contact is based on a very light learning of Padel basics (elements on the court, grip, strike types, basic technique). After this course player is able to understand Padel dynamics and join games at a beginner level
Designed for Intermediate Level, Players will learn how to play with the glass and use it as an ally, Off the Glass shots, side glass to double glass rebound, including the lobs and how to generate transitions from the back of the court.
Any Player with a proper Padel Basic knowledge will learn more technical shots depending on the position on the court, from Volleys to Dropshot, Smashes and Bandejas, keys to win more points in your game.
This Program is dedicated to Advanced Players, with a solid ground who wants to learn Tactics that can be applied to boost the performance with very detailed technical exercises and quite complex real-game drills, on both Offence and Defense from the best coaches available.
Treat yourself & Join us today
The simplicity of this sport makes it extremely attractive for everyone, Kids included.
Some of the Benefits that add value to your child development, a part from having a fun and social exercise, it help Improve coordination and psychomotor skills;
Develop muscles, resilience and Promote mobility and reflexes, and Increase flexibility and endurance.
The benefits of Padel promote values such as camaraderie, responsibility and discipline. All these are essential to empower Kids to have self-confidence and higher their self-esteem. Enjoying while learning key elements to develop their self-confidence, higher self-esteem and competition spirit to win in life in a healthy environment.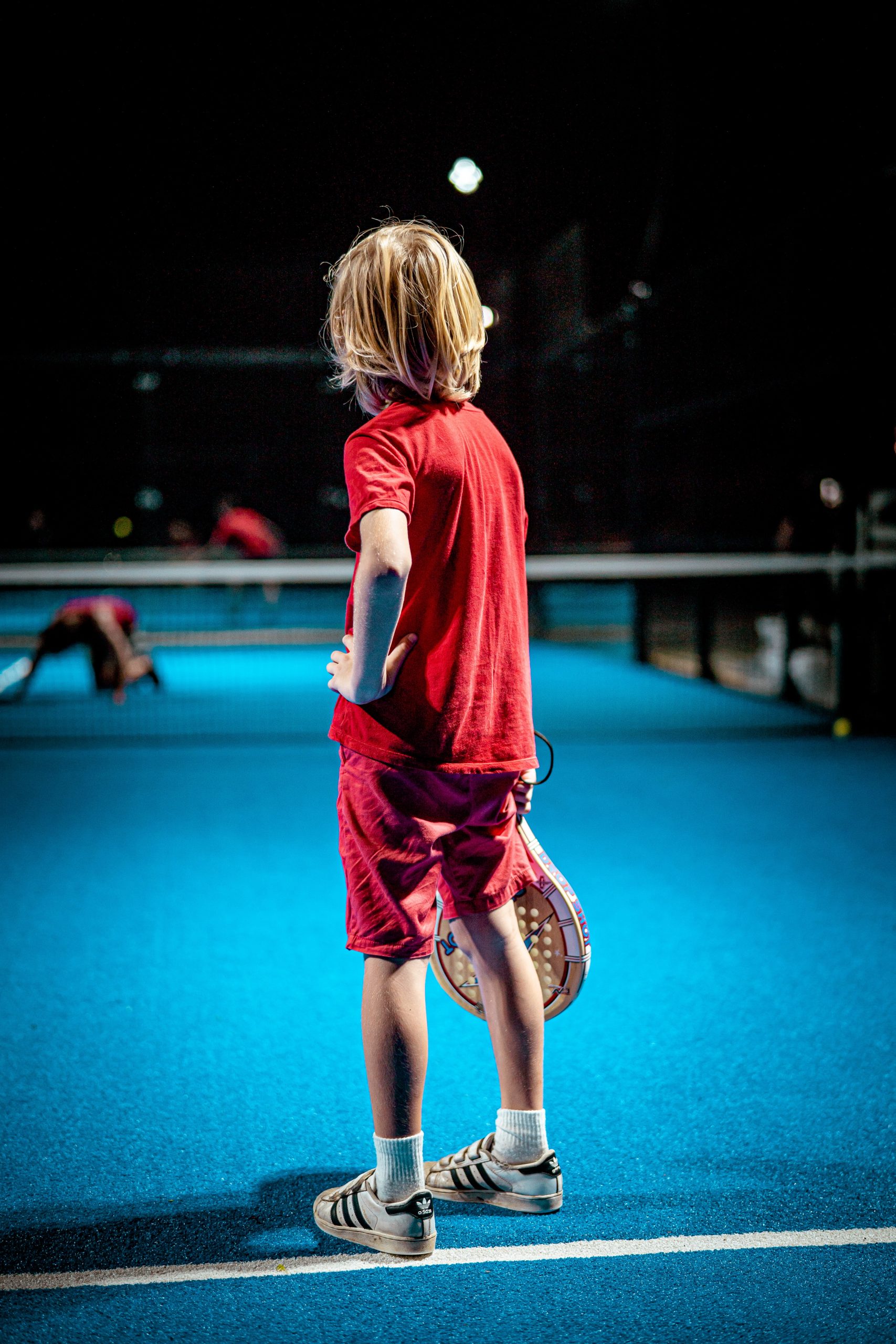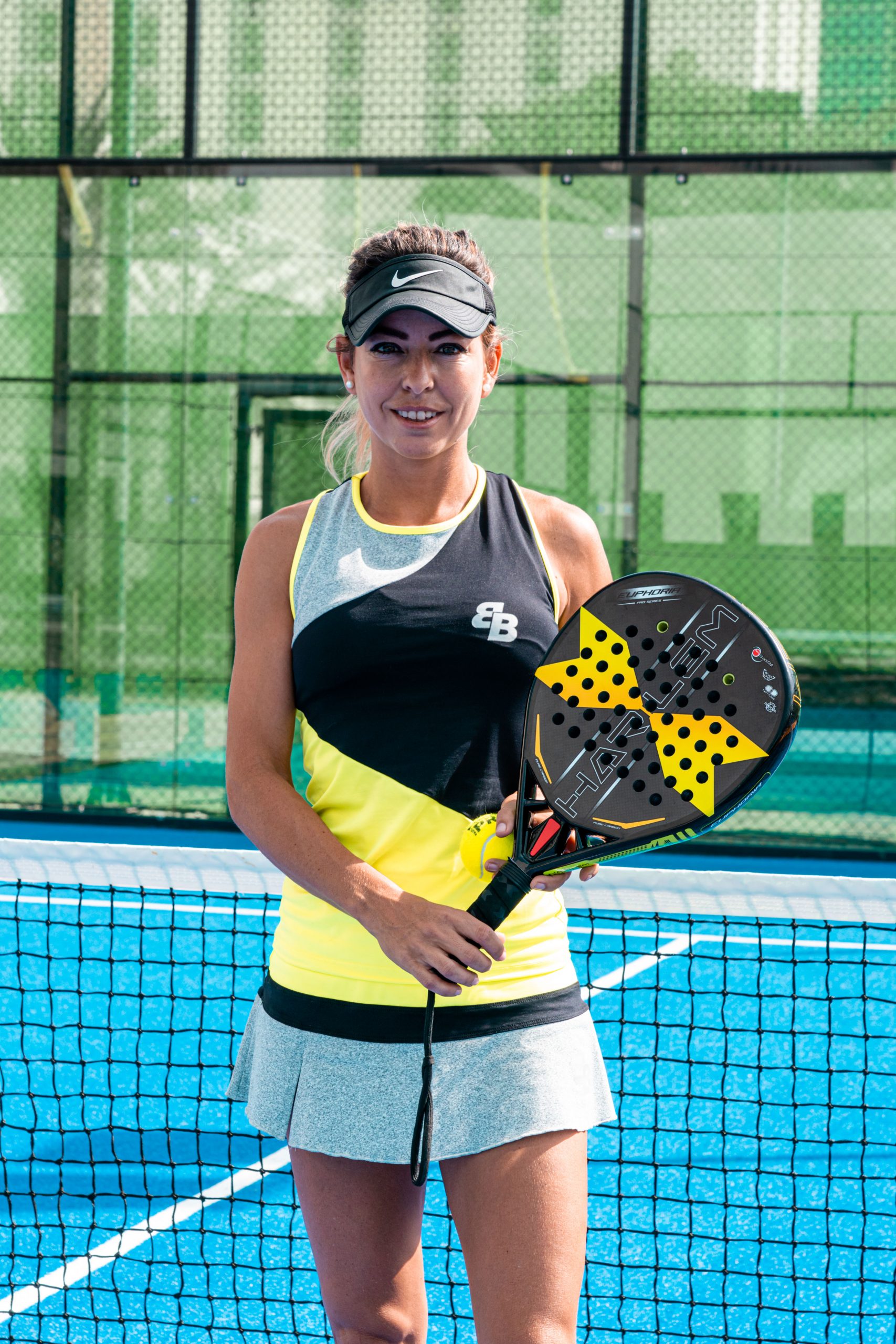 Meet our Certified Padel Coaches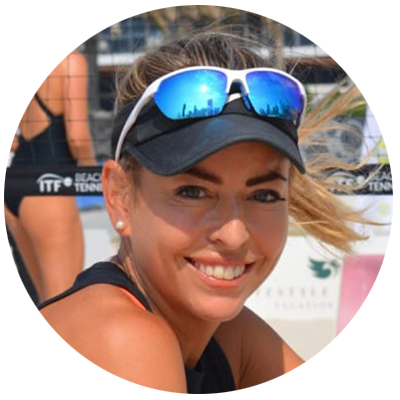 PADEL COACH + 15 YEARS EXPERIENCE
PROFESSIONAL PADEL PLAYER
FEDERACIÓN MADRILEÑA DE PADEL
LADIES FOCUS COACH
Schedule your games ahead of time & Get your Full Court with us
ALL PRICES ARE INCLUSIVE OF (5%) VAT.
PRIVATE COACHING PACKAGES
1 on 1 up to 2 persons per lesson, 60 minutes
ALL PRICES ARE INCLUSIVE OF (5%) VAT.
UP TO 4 PLAYERS PER LESSON, 60 MINUTES PER SESSION

ALL PRICES ARE INCLUSIVE OF (5%) VAT.
OPENING HOURS 6:00 AM to 02:00 AM
ESS PADEL CLUB TERMS & CONDITIONS
All players and visitors have to show their ALHOSN App and agree to temperature check registration upon their arrival.
All players and Visitors must be fully vaccinated to be allowed entrance to the Club.
Bookings must be made and confirmed in advance.
All persons who enter the ESS Club premises and use its facilities do so entirely at their own risk, and hold responsible for their own safety and belongings.
No one is allowed to organize any activity (clinics, tournaments, etc.) without the permission of the club. 
Games or activities, which are disturbing or dangerous to others, are not allowed.
Appropriate dress and shoes are required.
To avoid any cancellation fees, please cancel 24 hours in advance through the app or by WhatsApp.
For No Show and last minute cancellations, 100% of the activity will be charged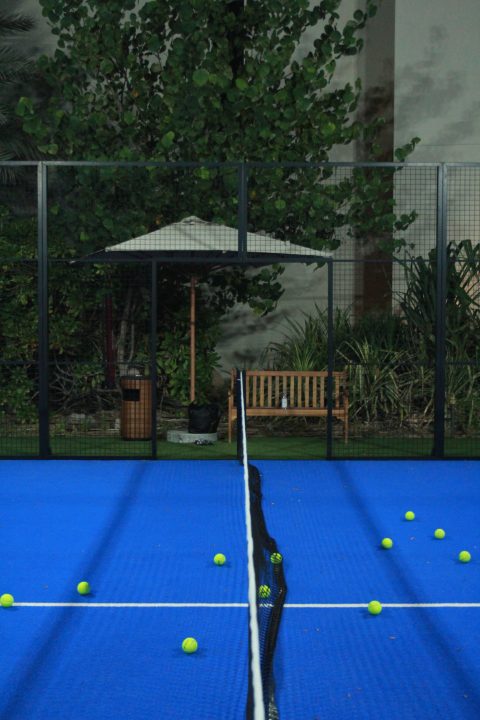 Our services are related to the Padel Business, from A to Z, which includes:
Padel Project Consultancy and Feasibility Study;
Padel Club Design & Procurement;
Padel Court Supply & Installation;
Padel Clubs Operations & Management;
Padel Game Exhibition;
Padel Events Organization;
Padel Clinics & Trips;
Padel Coaches on Demand.
If you have any inquiry about Padel, we are more than happy to help.
Reach out to us by email to hello@empowersportservices.com